IBM Planning Analytics Local
(formerly known as IBM Cognos TM1)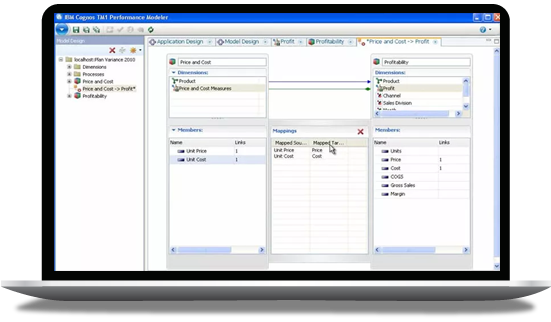 Planning, budgeting, forecasting, analysis and scorecarding software.
IBM Planning Analytics Local (former Cognos TM1) capabilities span personal, functional, and enterprise requirements for planning, reporting, and analysis to help Finance drive timely decision-making.
What's New
IBM Planning Analytics Local V2.0.4
IBM Planning Analytics V2.0.4 delivers proven server power and scale, engaging users with insightful analysis and precise planning that takes advantage of growing data volume and complexity.
Version 2.0.4 of Planning Analytics Local extends the value of IBM TM1 Server by enabling it to be coupled with your choice of engaging, feature-rich user interfaces: Planning Analytics Workspace and Planning Analytics for Microsoft Excel.
Planning Analytics Local V2.0.4 is designed to provide enhanced transparency, tracking, and auditing of TM1 Server operations. With its administrative capabilities, operational administrators can monitor user activity and establish threshold-based alerts to provide notification of changes made to the environment. Its lifecycle management capabilities enable auditable migration of interface assets between instances, including changes made to the metadata, such as TM1 database names, across different environments. With Planning Analytics Local V2.0.4, organizations can now install TM1 Server using Red Hat Enterprise Linux Server 7.1 operating system on IBM POWER8 LE hardware.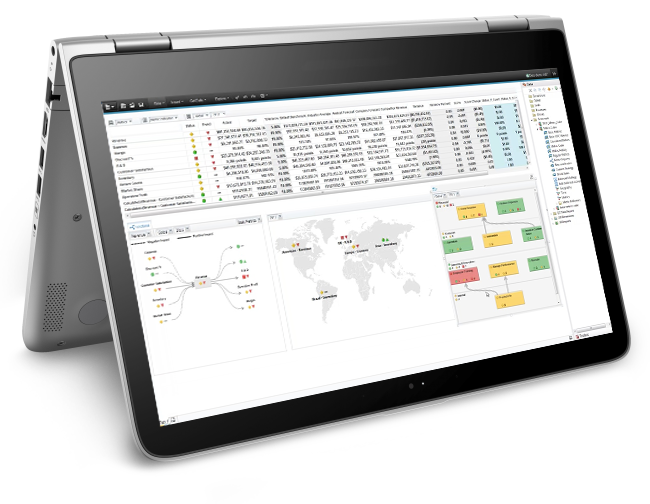 Overview
IBM Planning Analytics Local is an enterprise planning software platform that can transform your entire planning cycle, from target setting and budgeting to reporting, scorecarding, analysis and forecasting. Available as an on-premise or on-cloud solution, and with extensive mobile capabilities, Planning  Analytics Local enables you to collaborate on plans, budgets and forecasts.
You can analyze data, and create models – including profitability models – to reflect a constantly evolving business environment. In addition, integrated scorecards and strategy management capabilities help you monitor performance metrics and align resources and initiatives with corporate objectives and market events.
IBM Planning Analytics Local radically transforms your entire planning cycle, from forecasting and analysis processes to budgeting and profitability modeling:
Contact us
If you're considering DataClarity or just want more information about our products, solutions, or services, simply fill out the form or call us at 1-800-963-5508
[[[["field3","contains","@gmail"],["field3","contains","@googlemail"],["field3","contains","@outlook"],["field3","contains","@yahoo"],["field3","contains","@aol"],["field3","contains","@aim"],["field3","contains","@yandex"],["field3","contains","@inbox"],["field3","contains","@protonmail"],["field3","contains","@zoho"],["field3","contains","@icloud"],["field3","contains","@mail"],["field3","contains","@gmx"],["field3","contains","@fastmail"],["field3","contains","@hush"],["field3","contains","@hotmail"]],[["hide_fields","field6"],["show_fields","field16"]],"or"]]
keyboard_arrow_leftPrevious
Nextkeyboard_arrow_right