IBM Planning Analytics Local
(formerly known as IBM Cognos TM1)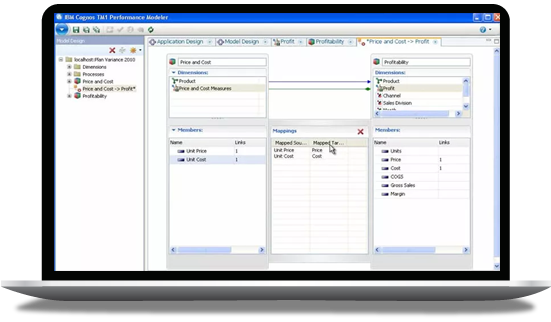 Planning, budgeting, forecasting, analysis and scorecarding software.
IBM Planning Analytics Local (former Cognos TM1) capabilities span personal, functional, and enterprise requirements for planning, reporting, and analysis to help Finance drive timely decision-making.
What's New
IBM Planning Analytics Local V2.0
IBM Planning Analytics Local V2.0, formerly known as IBM Cognos TM1, offers a single planning and analysis solution that can be deployed locally. Version 2.0 brings an interface for improved speed, agility, and foresight: IBM Planning Analytics Workspace.
IBM Planning Analytics Workspace interface
Planning Analytics Workspace delivers a self-service web authoring to all users. Through the Planning Analytics Workspace interface, authors have access to many visual options designed to help improve financial input templates and reports.
Planning Analytics Workspace benefits include:
Free-form canvas dashboard design
Data entry and analysis efficiency and convenience features
Capability to combine cube views, websheets, text, images, videos, and charts
Synchronized navigation for guiding consumers through an analytical story
Browser and mobile operation
Capability to export to PowerPoint or PDF.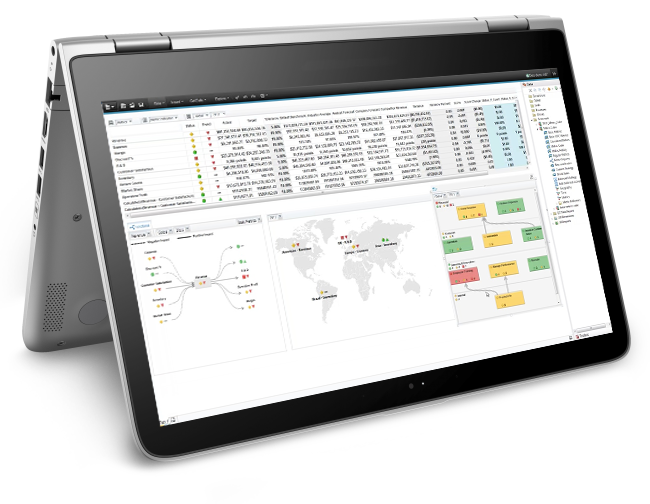 Overview
IBM Planning Analytics Local is an enterprise planning software platform that can transform your entire planning cycle, from target setting and budgeting to reporting, scorecarding, analysis and forecasting. Available as an on-premise or on-cloud solution, and with extensive mobile capabilities, Planning  Analytics Local enables you to collaborate on plans, budgets and forecasts.
You can analyze data, and create models – including profitability models – to reflect a constantly evolving business environment. In addition, integrated scorecards and strategy management capabilities help you monitor performance metrics and align resources and initiatives with corporate objectives and market events.
IBM Planning Analytics Local radically transforms your entire planning cycle, from forecasting and analysis processes to budgeting and profitability modeling:
Contact us
If you're considering DataClarity or just want more information about our products, solutions, or services, simply fill out the form or call us at 1-800-963-5508
[[[["field3","contains","@gmail"],["field3","contains","@googlemail"],["field3","contains","@outlook"],["field3","contains","@yahoo"],["field3","contains","@aol"],["field3","contains","@aim"],["field3","contains","@yandex"],["field3","contains","@inbox"],["field3","contains","@protonmail"],["field3","contains","@zoho"],["field3","contains","@icloud"],["field3","contains","@mail"],["field3","contains","@gmx"],["field3","contains","@fastmail"],["field3","contains","@hush"],["field3","contains","@hotmail"]],[["hide_fields","field6"],["show_fields","field16"]],"or"]]